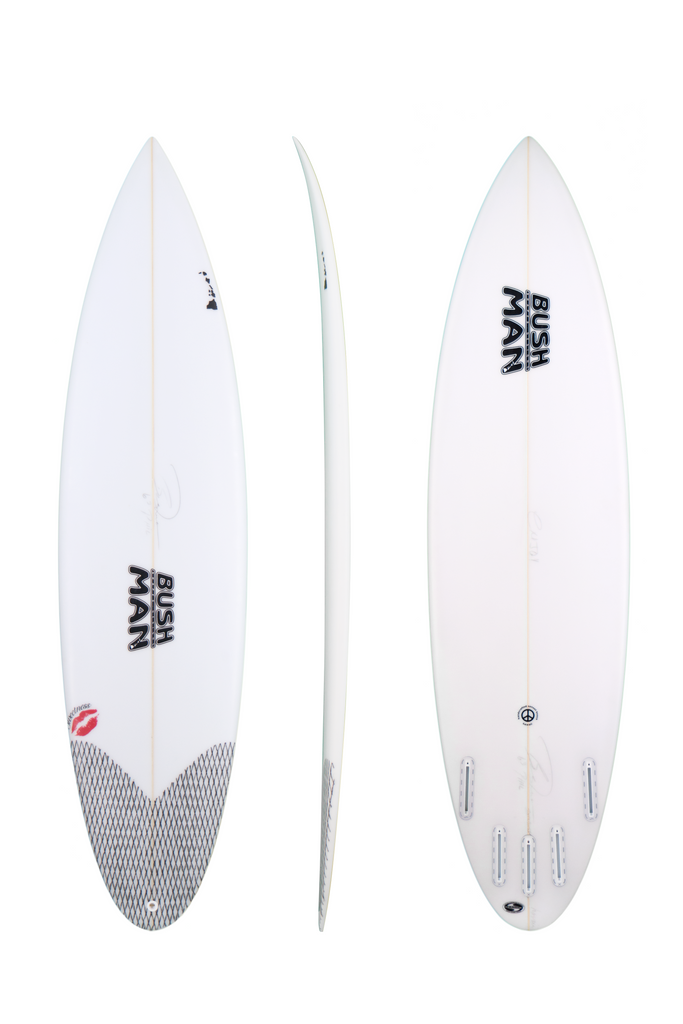 $650.00
$0.00
The Sweetness
This is a mid-size board that can be ridden from 6'3" to 7'0". The Sweetness has a double concave inside a single concave, which makes it easy to accelerate rail to rail. A very even rocker makes it versatile for surf in all conditions, from chest-high to double-overhead in point breaks, reefs and beach breaks. 
Round pin tail.
Board comes with five Futures fin boxes.
Available from 6'3" to 7'0".
Pricing starts at $650.